Whether you're buying or selling a home, finding a real estate agent you trust is one of your most important decisions. After all, they can make or break your home-buying or home-selling experience!
You can't afford to hire an agent who's winging it. You want a seasoned professional who will do the job right.
Now you may be thinking, But I don't know how to find a real estate agent I'm excited to work with. That's okay—we do! We'll help you figure out exactly what you're looking for in a real estate agent so you can hire the right person.
6 Tips to Find a Great Real Estate Agent
Here are our top tips for how to find a real estate agent who can help you rock the buying or selling process:
1. Learn the basics about real estate agents.
Buying or selling a home is probably the biggest financial transaction you'll ever make. So before you rush out to find a real estate agent, you need to know what they should—and shouldn't—do.
What Do Real Estate Agents Do?
Real estate agents do a lot. They help buyers search for and view houses. Sellers, your agent should help you stage, market, and set the right price for your home. And all agents help their clients negotiate to get the best deal.
Find a trusted real estate agent we recommend in your area.
So if you don't have an agent and the other person does, you'll get the short end of the stick. You need a world-class agent to set you up for success.  
REALTORS® Versus Real Estate Agents
Many people think REALTORS® and real estate agents are the same, but they aren't. I've talked about the difference between real estate agents and REALTORS® before, but let's recap.
Real estate agents hold state licenses saying they can help you buy or sell a home. REALTORS® are real estate agents who join a professional group called the National Association of REALTORS (NAR). NAR gives them extra training and tools to do their jobs.
Difference Between Buyer's and Seller's Agents
When buying a house, you're looking for a real estate agent who listens to you and is good at finding homes that meet your needs. A great agent knows about tons of available homes—sometimes even before they hit the market. They should also be an expert negotiator to ensure you won't overpay for your new place.
If you're selling your house, find a real estate agent who can help you set a fair price, stage your home to appeal to buyers, and provide a marketing plan. A really kick-butt agent may even hire extra people—like a photographer or assistant—to help your home sale go smoothly.
Bad Real Estate Agents
Unfortunately, when you're trying to find a real estate agent, you might meet some duds. You need to know how to recognize bad real estate agents so you don't hire a schmuck.
Watch out for:
Inexperience

Poor marketing

Lack of leadership

Too much attitude

Failure to listen to you

Bad or no communication

No progress toward buying or selling a home

More focus on their commission than helping you
Okay, so now you know what you don't want. The next step is to make sure you're the kind of client a great agent wants to work with.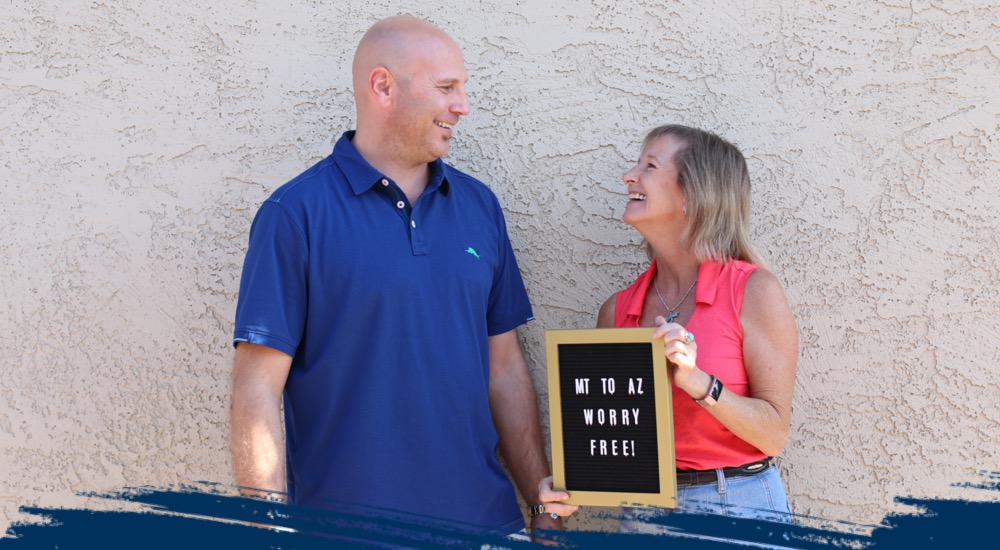 2. Make sure you're ready to buy or sell a house.
We'll be honest: Hiring a real estate agent is pointless if you're not ready to buy or sell a home.
Sellers, we made a handy checklist to help you decide if you're ready to sell. Basically, you're good to go if selling improves your finances, you're emotionally ready, and you have a new place to live. If you're still working on the new-place-to-live thing, keep reading.
Buyers, before you're ready to buy a house, you'll have to take a few steps to line up your finances. 
Set a housing budget.
Meet Jim: Jim planned to spend $300,000 on a house. But then he realized the neighborhood he liked cost more than he expected. And his favorite house had features he hadn't planned on—like a swimming pool and an attached garage.
The house cost $375,000. Jim loved it, and since Jim's lender is an idiot, they let him borrow that much. Now Jim's stuck in a house he can't afford, and he has no money leftover to save for retirement, pay off his car, or give to his favorite charity.
Don't be like Jim! Set a monthly housing budget that's no more than 25% of your take-home pay—including the mortgage principal, insurance, property taxes and HOA fees. Then, use our free mortgage calculator to see which home prices and down payments fit your budget.
P.S. Make it clear to your real estate agent that this is the budget. Don't work with someone who tries to talk you into a house you can't afford so they can get a big commission.
Save for a down payment.
Saving for a down payment is super important! With a big down payment, you'll have a lower monthly payment and pay less interest over time.
Save a down payment of at least 20% of the home price to avoid paying for private mortgage insurance (PMI). PMI is insurance that covers your lender (not you) if you stop making mortgage payments.
If you're a first-time home buyer, a smaller down payment of 5–10% is okay too—but then you will have to pay that PMI fee. No matter what, make sure your mortgage payment is no more than 25% of your monthly take-home pay on a 15-year fixed-rate mortgage. And beware of bad mortgages like VA, FHA and 30-year loans—otherwise, you'll end up paying so much more money in extra interest and fees, and you'll be stuck in debt for decades.
Want to up the ante? Save up to pay all cash for a house. That way, you're not messing with lender restrictions or crazy interest rates. And you'll gain major negotiating power: Lots of sellers would love to get an all-cash offer, since it's quicker and easier for them too.
Get preapproved for a mortgage.
Okay, so if you do take out a mortgage, you should do one more thing before you hire a real estate agent: Get preapproved.
A mortgage preapproval speeds up the home-buying process. You can show sellers a letter from your lender saying how much money you can borrow. That lets the seller know you're serious and that you really can afford their house.
Plus, real estate agents will be glad to see your mortgage preapproval too. It's another tool they can use to help get you into your dream home!
3. Narrow down your requirements.
There are a ton of real estate professionals. So it's smart to decide what kind of agent you're willing to work with before you start looking. Consider things like:
Experience
According to NAR, more agents entered the field in 2021 than in recent years.1 And some new agents are doing a bang-up job. You may be thinking about giving them a chance—and that could work out. Or they could make a rookie mistake and cost you thousands of dollars. 
That's a big risk! So we recommend looking for an agent with at least four years of experience. Good news: Even with all the newbies, the typical real estate agent has eight years of experience.
Familiarity With the Local Market
General real estate experience is good, but your agent also needs experience in your area. If you're moving to Los Angeles, hiring someone who knows all about real estate in San Diego won't do you much good.
Look for an agent who's closed a lot of homes in your area and who's involved in the local community. Do they live, volunteer, or send their kids to school there? These things let you know you're getting an agent who cares about location in more ways than one.
Track Record
A real estate agent's track record of helping other clients can give you an idea how well they're likely to perform for you. Look at things like:
Closing Rate
Closing rates are where the experts shine. You want to find a real estate agent who closes at least 35 homes a year or more homes than 90% of the agents in their market. Getting that kind of business takes hard work and a good reputation!
Closing Time
No, not last call. We're talking about how long an agent takes to help a client buy or sell a home. There's no guarantee they can meet a certain timeframe, but you can at least get an idea of what to expect—which is helpful if you're trying to sell your home fast.
Accurate Pricing
You'll have to do some simple math for this one. Ask an agent the average asking price and final sales price of homes they've listed. Then divide the final price by the asking price to get the sale-to-list ratio. The closer an agent's sale-to-list ratio is to 100%, the more accurate their pricing.
Sellers, you're looking for a real estate agent whose ratio is at or over 100%. That means you've got a better chance of getting the asking price—or more—for your house.
Buyers, you want an agent with a sale-to-list ratio below 100%. That means they're a good negotiator who can likely help you get a good deal.
Communication and Customer Service
Look, you shouldn't have to wait five days for a real estate agent to return your call or reply to a text. Bad communication could cost you opportunities, and then you're both missing out! You need a responsive agent.
And look for someone who will tell you the truth about a home or even your own expectations. The last thing you need is an agent who gives you false expectations about your home. Like it or not, it's in your best interest for them to call it like they see it.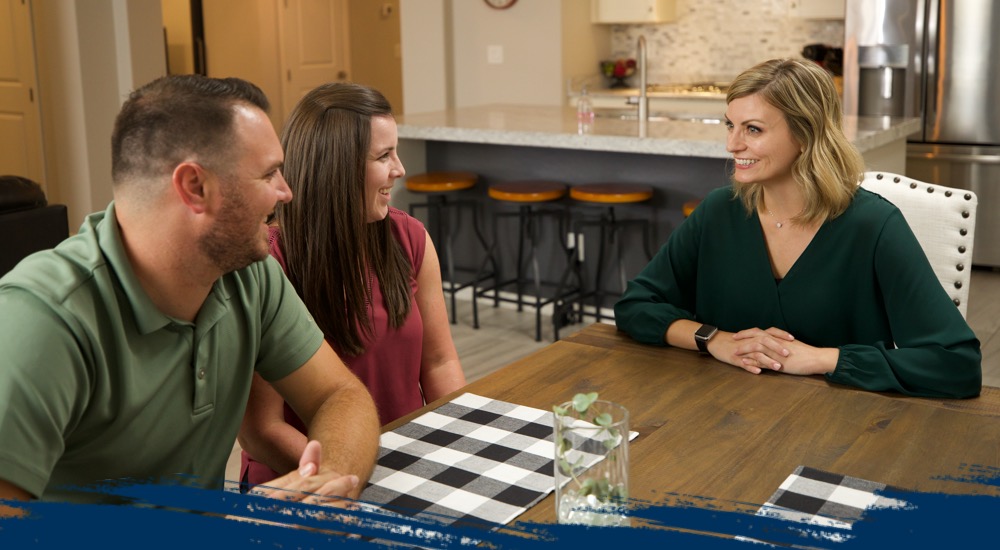 Contracts
When you hire a real estate agent, you'll have to sign a contract that lays out the terms for using their services and sets expectations for what they will—or won't—do. A good contract helps protect the agent and you.
But be wary of agents who want to lock you into a lengthy contract you can't get out of or charge you a cancellation penalty if they drop the ball. Also, know that some agents charge a termination fee to cover their marketing costs.
Cost
How much real estate agents get paid varies, but it's usually around 3% of the sale price. (Usually, the seller pays the whole 6% for their agent and the buyer's agent.) If an agent tries to charge way more, they could be trying to rip you off. And if they lowball the price, that may mean they don't know what they're doing.
Okay, now you know who you're looking for—time to start searching! To find a great real estate agent, you need to look in the right places:
Use a referral program you trust to vet agents for you—like our Endorsed Local Providers (ELP) program.
Research online to learn more about real estate agents in your area.
Talk to former clients about their experience with an agent to find out the good, the bad and the ugly.
Visit open houses so you can meet potential agents and see how they work.
But there's one place not to look: Don't hire a friend or relative as your real estate agent. Sure, you may think you'd feel more comfortable with someone you know, but it gets uncomfortable real quick.
For example, you may not want them peeking into your personal finances (like how much money you make). And if they make a mistake, it could cost you both tens of thousands of dollars. Can you face that tension every time you see this person? Are you willing to fire a friend who does a bad job?
Heck no! So don't make the mistake of hiring family or settling for a mediocre agent (especially if that's the same person). You can find a top real estate agent who's helped hundreds of people—and who you won't see at Thanksgiving.
5. Interview at least three real estate agents.
So now that you've got some referrals (not your cousin Rebecca), how do you choose a real estate agent? You won't pick the best one by flipping a coin, that's for sure. You need to interview multiple agents. Yes—we said interview.
Remember, home purchases and sales are expensive legal transactions! If you want a true professional on your side, set the bar high.
Fortunately, separating the pros from the duds isn't rocket science. You just need to ask the right questions. We've covered the 10 most important questions to ask your real estate agent, but here's a quick recap:
How long have you been a full-time agent in my market?

How many homes do you close on per year?

How will you help me buy or sell a home in this market?

How will you communicate with me, and who'll be my primary contact?
What sets you apart from other real estate agents?
What's your commission fee?
Do I have to sign a contract with you, and can I cancel without penalty?
Who can I contact for a reference? (Be sure to get previous clients on this list.)
How do you set realistic expectations for your clients?
Asking questions like these sends the message that you're serious about finding a real estate agent you trust. And the ones who aren't worth your time will usually fire themselves before you even have a chance to hire them.
If you want to know anything else, now's the time to speak up! A great agent will patiently and thoroughly answer your questions.
6. Hire someone you actually like.
Expertise matters, but so does chemistry! You'll spend a ton of time with your real estate agent over the next couple months. So while you don't have to be best friends—in fact, it's better if you're not—you do need to gel with them, so to speak.
Even if they're checking all the right boxes, you still need to ask yourself: Do I like and trust this person? Do they help lower my stress? Do they answer my questions and have a clear plan? The right agent will do all these things—not run around like a chicken with its head cut off.
How to Find a Real Estate Agent You Can Trust
Chances are, you already know a few real estate agents who'd be happy to help buy or sell your home. But with so much money on the line, it's important to find the best agent for you.
Don't settle when you're choosing a pro. Find the right real estate agent!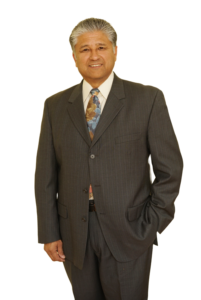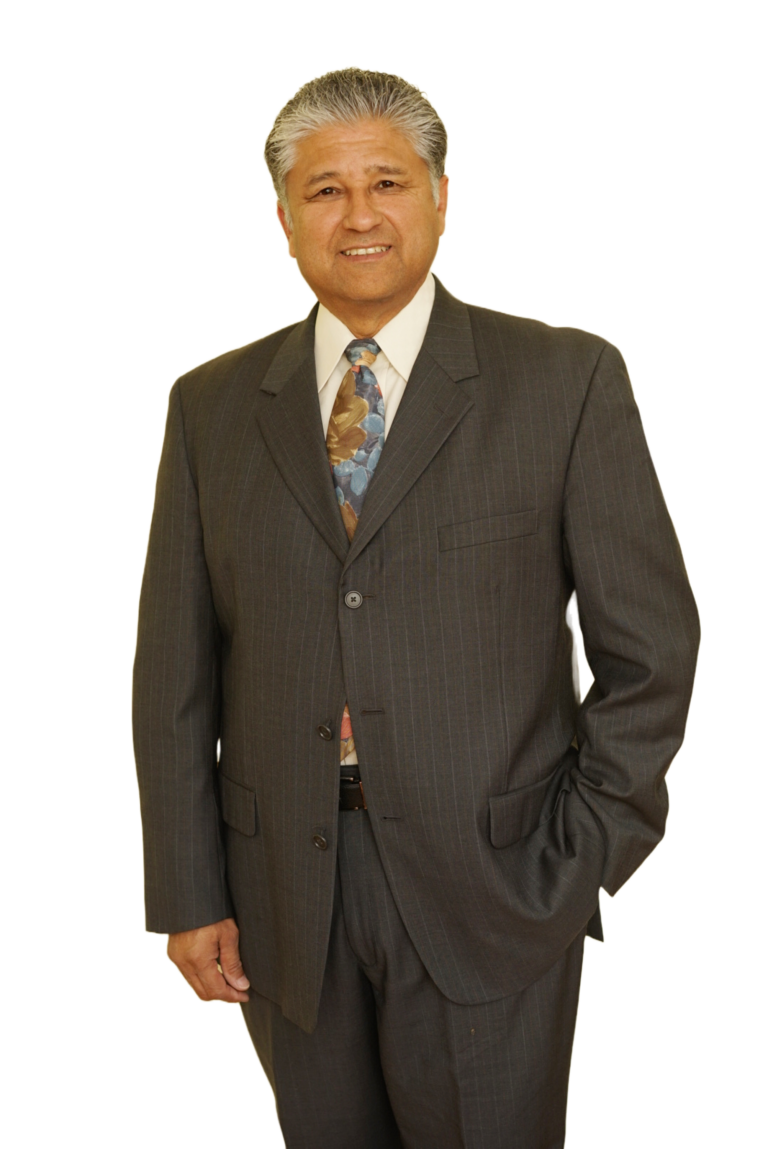 Making The Dream Reality
Everyone has a dream they want to come true in life. Whether it's having the Ultimate job, living where you've  always  wanted, starting a family   or    a    combination    of   all    these,   our  aspirations   motivate  us   to  pursue  these  passions   and   interests.  But reaching    your    dreams   starts   by setting goals for yourself and  having the  tenacity  and initiative to achieve them.