Certified Probate & Trust Specialist 
As a Certified Probate & Trust Specialist you can rest assured that as a Real estate professional, I have the understanding of the Probate transaction and can represent sellers or buyers in probate transactions, as well as investors looking to purchase probate properties.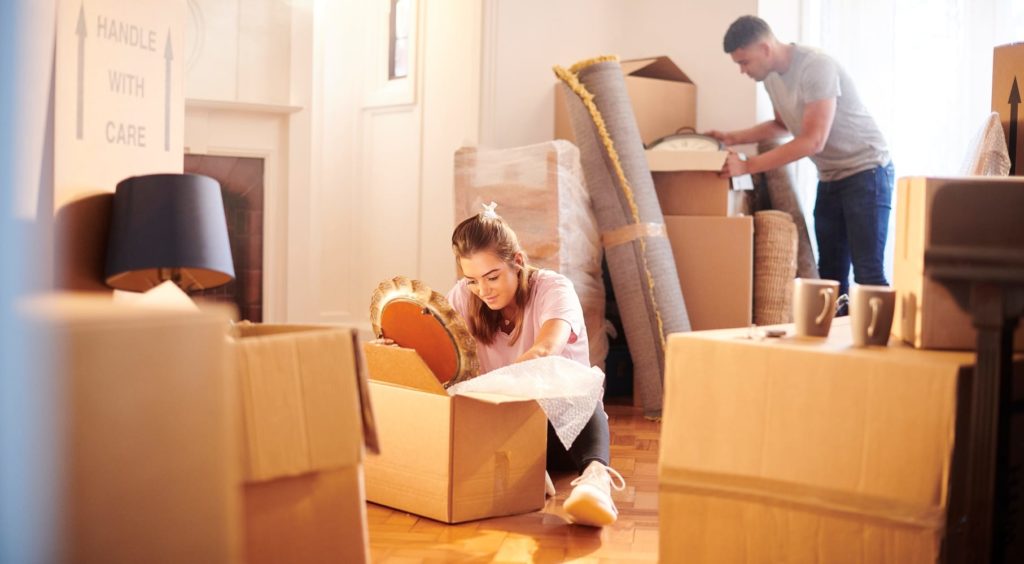 Tips for Your Move
Selling your home and moving to a new one has unique challenges. This collection of tips will help get you off on the right foot.
Whether you have moved once or a dozen times, it never seems to get any easier. Here are some hints that we hope you will find helpful as you prepare for moving day.
Make agreements with buyers about possession of the home and moving date.
Start planning early. From the moment you decide to put your home up for sale, start sorting through your current possessions. Toss (or give away, sell at a yard sale or online) anything that you don't want to take with you.
Make a list of important items you will need to buy for your new house, such as drapes, blinds, shower curtains, etc. Having these things with you on the day you move helps you settle in more comfortably.
Start packing early. Anything that you are sure you will not be using before moving day should get boxed.
TIP: Organize like items together and mark every box and carton. This makes it easier if you find you need an item before you move, and much simpler after you move. Unpacking tends to be a gradual process–this simple step will help you find the items you need when you need them.
Without proper planning, moving to a new home can be an overwhelming process. From our useful moving planner to our tried-and-true moving advice, we have the expertise and tools to ensure that you have a smooth move from beginning to end. Below, we've included a list of additional tips for moving that are sure to help with your specific moving needs. Best of luck and happy moving!
Where to Start
To begin, we suggest first figuring out your overall moving budget. This alone can be a determining factor when it comes to how exactly you're going to move smoothly. Next, begin researching your moving options. A few moving options to consider include: hiring full-service movers, using a portable moving container, renting a truck and hiring moving day labor. Once you figure out your budget and moving method, use one a printable moving checklists to help you organize and plan the rest of the move. Finally, gather your packing supplies and start packing! The sooner you begin the packing process the better.
Moving Out of State
Find a moving company that is licensed and insured


Before hiring an interstate moving company, be sure to double check their credentials. All long distance movers should be licensed with the U.S. DOT and should have a U.S. DOT number. To find their complaint history, simply enter the moving company's number into the S. DOT database. 

Put all important documents in a safe place


When moving to a new state, you're going to need important documents such as a social security card to obtain a new ID/driver's license. So make sure that all important papers are stored in a safe place during the move.

Make travel arrangements in advance


Figured out how you're going to move your belongings? Now it's time to decide how you're going to move yourself. Assuming you aren't driving a truck rental to your destination, you'll need to either drive your own car or pay up for a plane ticket. Make travel arrangements as far in advance as possible to avoid paying high prices.

Notify friends and family several months before the move


If you're moving to a new city or state, you'll need to let friends and family know about the move a few months in advance (before they hear about it on social media first!).

Host your own goodbye party


One easy way to make sure you see all friends and family before the move is by hosting a goodbye party. Read Moving.com' 5 tips for throwing a goodbye party with friends. Oh by the way, invite your friends to help during moving day.
Moving Locally
Ask friends to help with a move in advance


If you're planning a DIY move, now's the time to ask friends and family for help. By asking well in advance, you should be able to find someone willing and able to help. If not, you can always hire loading and unloading help from HireAHelper.

Check local moving company credentials


Hiring full service movers? Unfortunately, local movers aren't required to register with the U.S. DOT. They are, however, required to register with your state's transportation department. Requirements vary from state to state, so be sure to check your state's specifics when hiring a local moving company.

Size up when booking a truck rental


The last thing you want to do is rent a moving truck that can't fit all of your belongings. This will only mean having to make multiple trips back and forth between homes. To avoid this, be sure to book a truck rental large enough to hold your things.

Place refrigerated food in coolers


Since you're not moving far away, your food should stay fresh while in transit. So before throwing a refrigerator's worth of food in the trash, try placing it in a cooler instead. This way you won't have to restock your entire fridge after moving into the new home.

Let friends and family know you've moved


When you're moving within the same city, it's easy for friends and family to forget. So be sure to send loved ones your new address as soon as possible.
Kitchen Packing
Pack the kitchen last


Chances are, you're going to need to use your utensils, dinnerware and glasses before you move out. So hold off on packing up your kitchen until at least a week before the move.

Use plastic wrap when packing fragile items


From fancy china and simple plates to champagne flutes and wine glasses, all fragile kitchen items should be packed with plastic wrap to protect them during the move.

Insert glass divider kits inside boxes


When packing stemware (think: wine glasses, cups and barware), use a divider kit to separate and protect your items.

Pack appliances in their original boxes


If you still have the original appliance boxes, this will make packing those bulky items much easier. Not only are these boxes already designed to fit your appliances perfectly, but they'll also save you from having to buy moving supplies.

Donate non-perishables to a food bank


If you're not planning to bring your food with you, we recommend donating non-perishables to your local food bank. If you hire a mover associated with Move for Hunger, the moving company will pick your food items and deliver them to the food bank for you.
Downsizing
Call local non-profits to pick up extra furniture


Need to get rid of old clothes and bulky, heavy furniture? Try calling your local Salvation Army, Habitat for Humanity or Goodwill to schedule a pick-up, free of charge.

Rent a self-storage unit


Downsizing often means having to purge your belongings. If you're not quite ready to get rid of your things, we suggest renting a self-storage unit. These storage units are available for temporary, month-to-month storage, as well as for long-term use. All you have to do is type in the zip code or your city and state of residence and click the 'find storage' button. Moving.com will pull quotes from the closest storage unit facilities near your new home to compare.

Measure current furniture


Before bringing items with you, make sure that they'll fit in your new, smaller home. Measure all current furniture and decide what to bring and what to toss.

Use a floor plan to figure out furniture placement


Obtain a blueprint of the new home's floor plan drawn to scale. This will make it easier to plan where furniture and decor will be placed inside the new home.

Host a garage sale


Hosting a garage sale is an excellent way to get rid of excess belongings, while also making a few bucks before the move. For advice on hosting a winning garage sale, check here.
Apartment Moving
Obtain a parking permit for the moving company


Moving in or out of an apartment building? You may need to obtain a street parking permit for your moving company. If the building has a designated spot for movers, let your management know ahead of time.

Get an early start


If your apartment is located in a busy city, it's best to get started on the move in the early AM. This will help you beat the heat, traffic and general chaos of the day.

Reserve elevators for moving company


If you live in a high-rise building, you may have to reserve an elevator for your moving company ahead of time. This will give your movers a designated elevator to use throughout the move.

Inform your moving company about the parking situation


Don't forget to contact your movers to tell them where they should park, as well as any other apartment moving details needed.

Make a list of all apartment essentials


Moving to your first apartment can be an overwhelming experience. For a list of all apartment essentials, check here.
Moving on a Budget
Purge your belongings


The less stuff you have to move, the less expensive your move will be and the less unpacking you'll need to do at your new home. So go ahead and toss anything and everything you won't be needing in your new home.

Find free boxes and supplies


To cut down on moving costs, start gathering as many free moving boxes and supplies as you can get your hands on. You should be able to find free boxes at nearby big box retailers, as well as through various online marketplaces, such as Craigslist, U-Haul Box Exchange, Nextdoor.com and Freecycle. Local liquor stores and bookstores are also good places to find free moving boxes.

Choose a better moving date


If possible, avoid moving during peak moving season (read: summer). These months, as well as most weekends, tend to be the most expensive times to move given the high demand for movers.

Use moving discounts


Don't pay full price for moving services. Instead, take advantage of  discounts and deals on boxes and supplies. In addition, members of the military and AAA members should be able to find various discounts on moving companies, moving containers and truck rentals.

Find out if your company will pay for the move


Moving for work? Ask your company whether or not they will pay for part (or all) of the relocation. Save receipts for all moving services, so that you can document the expenses and get reimbursed in a timely fashion.
Moving with Kids
Hire a babysitter


If you're able to do so, try to enlist some sort of childcare during the day. Whether it's a paid babysitter or a family member, having someone watch the child while you deal with the moving logistics will make your day much easier.

Read books to your kids about the move


Moving can be hard on young kids. To make them more comfortable with the transition, try reading children's books about the moving process. A few good books to have on-hand include The Berenstain Bears' Moving Day, Tigger's Moving Day, and Alexander, Who's Not (Do You Hear Me? I Mean It!) Going to Move.

Bring an essentials bag


Bringing an essentials bag for a child is a must when moving. Remember to pack all necessities, such as diapers, pajamas, snacks, formula and wipes, as well as fun items to keep them busy (think: toys, books, iPads).

Bring a pack 'n play


If you aren't hiring childcare on moving day, you're going to need something to keep the little one contained during the chaos. Not only will bringing a pack 'n play keep your child safe during a busy move, but it will also free up your hands to help with the moving logistics.

Unpack the child's bedroom first


When moving, it's important to keep your child's bedtime routine on the same schedule. For an easier transition, make sure to unpack their bedrooms first. This will also help them adjust to the new room quickly and easily. For more tips on moving with kids, check here.
Moving Day
Have cash on-hand for tips


If you're planning to tip your mover, make sure to have cash on-hand. While tipping isn't required, it's a nice way to thank your mover for a job well done. For advice on tipping your mover, check here.

Place all keys in an envelope


On moving day, place all keys inside of an envelope to hand over to the new owners or landlord.

Bring a cooler of water bottles with you


Moving is exhausting! To avoid dehydration on such a taxing day, be sure to pack plenty of water bottles in a cooler that morning.

Don't forget to look in cupboards, pantries and appliances


Avoid leaving anything behind by doing a final sweep of your house before you leave. Pay special attention to easy-to-forget places, such as refrigerators, pantries, cabinets and closets.

Get the driver's phone number


If hiring a moving company, make sure you have the driver's phone number. This will make it easier to check on the status of your items during the move.
Packing
Pack heavy, pack light

Pack heavy items in small boxes and lighter items in larger boxes.

Know how to pack plates and records

Plates and record albums should be packed in boxes vertically, rather than placed flat and stacked.

Protect your memories

If it's irreplaceable, take it with you in the car (you don't want regrets later). But if you do decide to pack framed photos or art, place sheets or blankets between them for added protection.

Unscrew light bulbs

Remove bulbs before packing your lamps.

Be nice to your plants

When moving plants to your new residence via your car, try not to let foliage rest against the windows, as the leaves will scorch.
Ready to move?
We know moving can be complicated, which is why I've offered the FREE handy Move Planner to help you with organizing your upcoming move. From customizable moving checklists to email reminders, we'll be by your side throughout the entire planning process.